Smart Logic Simulator for Free!
We have some exciting news for users of Smart Logic Simulator!
We are introducing a new feature that will allow you to upgrade to the Premium version of the app by simply watching a short video advertisement. This means you can now unlock all the premium features and get the most out of the app without having to pay for it. We believe this new feature will make Smart Logic Simulator more accessible for everyone, and we hope you'll take advantage of it.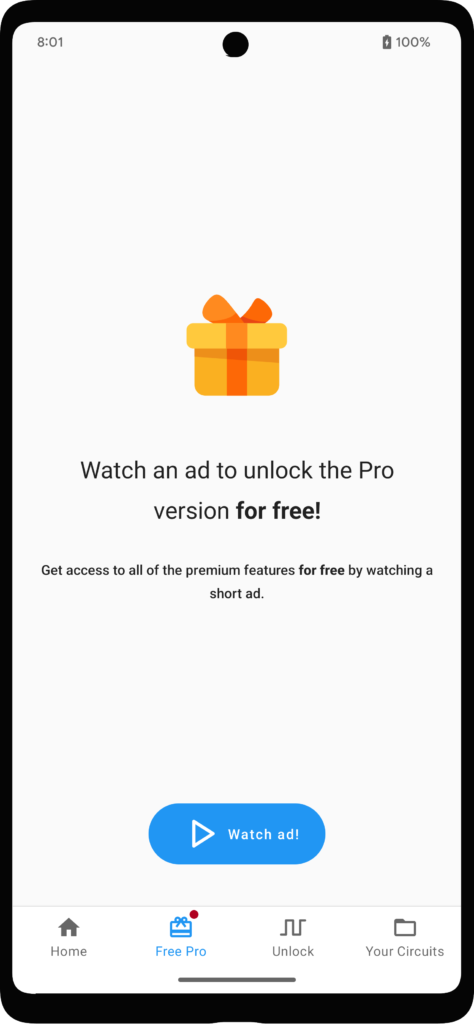 Thank you for using Smart Logic Simulator, and we hope you continue to enjoy using it.